Percussion Lessons
Reza Samani teaches on a weekly basis Tombak, Daf and Frame Drums in Cologne.
Prices on request.
He also offers weekend workshops, actual information you will find on the News page.
Drummingholiyday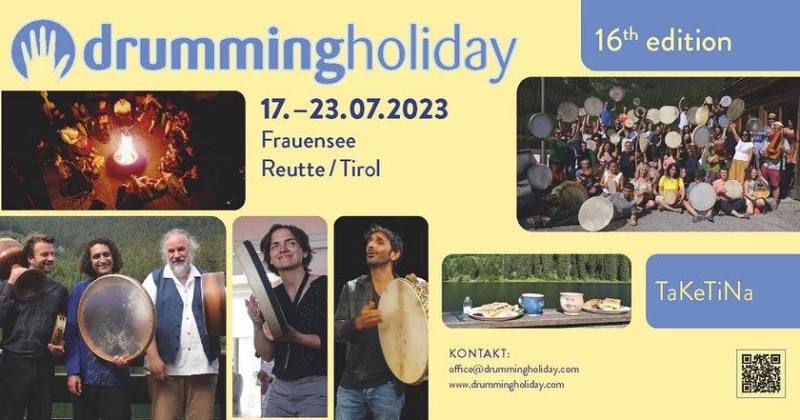 After the big success of the percussion holidays of the last ten years we kick off again in 2018!
The well-known percussionists Reza and Behnam Samani offer a one-week percussion workshop at Lake Frauensee in Reutte/Tyrol in Austria.
Once again we also offer classes with Andrea Piccioni, Sebastian Flaig, Thórralf Schuh.
The workshop is a unique opportunity for all those who want to combine their passion for drumming, rhythm and ensemble playing with a holiday in a beautiful landscape.